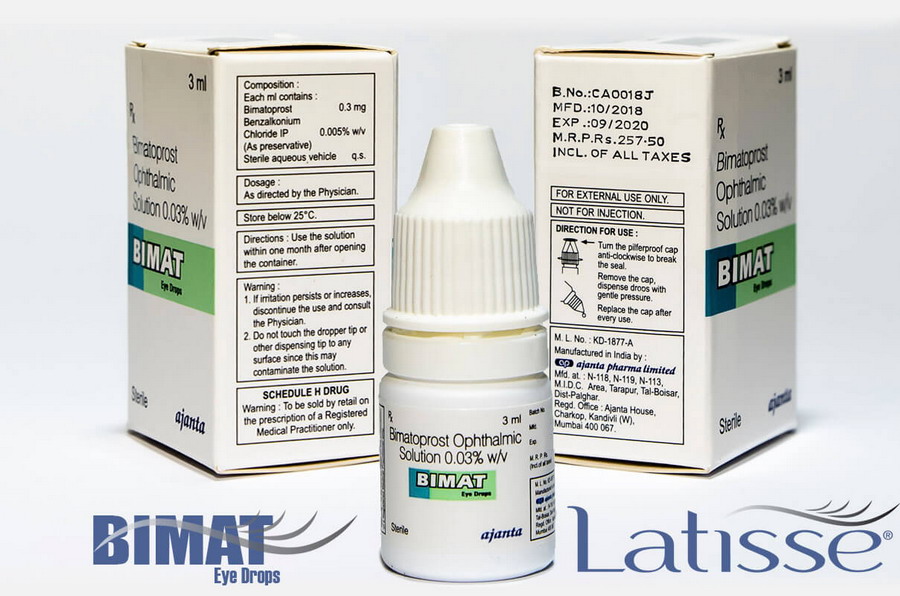 Basic Information

Commercial name: Bimat
Active ingredient: Bimatoprost
Volume: 3ml
Strenght: 0.03%
Form: Ophtalmic solution.
Additives: Benzalkonium Chloride, sterile water.
Usage: one drop per day to the skin of the on the upper eyelid margin.
Duration: 1 bottle = 1 month suply (4 weeks).
Storage: Store below 25°C.
Origin:India
Manufacturer: Ajanta Pharma
Are you still troubled by these problems?
Long and thick eyelashes are always a desire of all women. Bimatoprost is the only available synthetic compound approved to treat hypotrichosis, a condition characterized by insufficient growth of eyelashes, their shortness and thinness.
There many other conditions that may affect eyelashes like madarosis, blepharitis which require an approach by specialized medical staff. Bimatoprost works by extending the growth phase of lashes and increasing hair bulb thickness.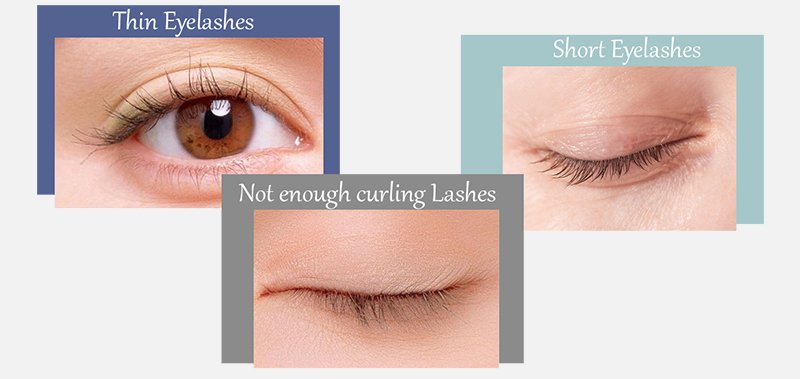 Activate Eyelashes Growth Power
If we compare the results before and after using Generic Latisse, we can be sure that Bimatoprost is amazing solutions that provide really great results in just 8 weeks. There are thousands of women all over the globe who can now enjoy beautiful, thick and dark eyelashes. An amazing result is guaranteed! All that you need is to use the solution on a daily basis and the desired result will not keep you waiting long. Latisse is an ideal solution for wispy and fine lashes.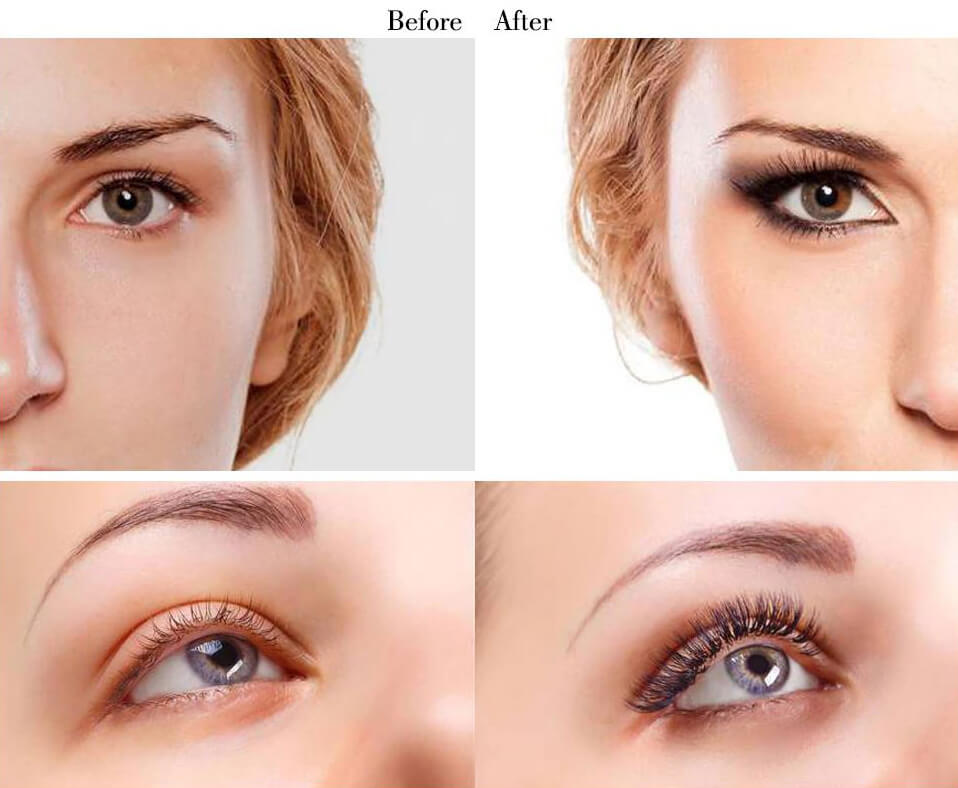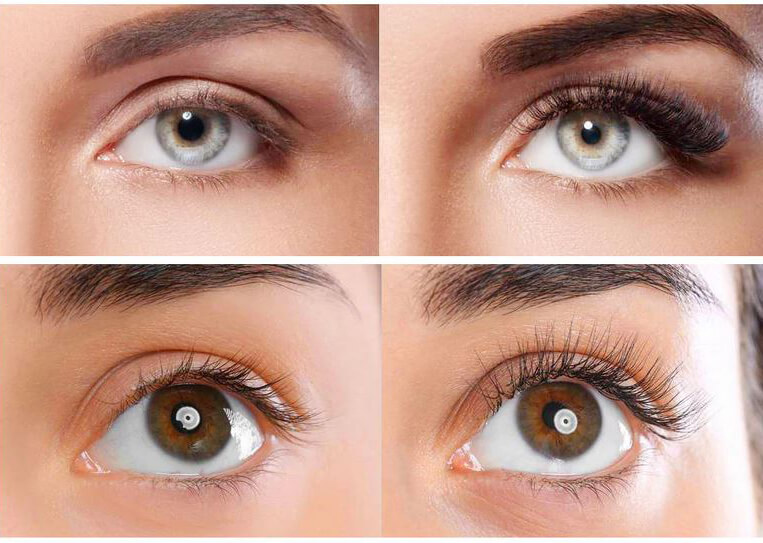 Why do you need to use generic Latisse?

Make your lashes longer, thicker, and darker.


Great results are visible in 8 weeks and fantastic results are observed in 16 weeks.


Lack of side effects if used as recommended.


Generic Latisse costs only 73.95 USD for a 3 months application compared to 330 USD for the original product.


The generic product is identical to a brand product in respect to composition, administration, and results achieved.


How to Use Generic Latisse

Wash and clean your face from makeup. Contact lenses should also be removed prior to using Latisse. For best results, apply the solution each day at night at the same time.
Place only one drop of solution on the application. Hold the applicator in a horizontal position.
After that draw the applicator tip carefully along the skin of the upper eyelid where the eyelashes meet the skin. Do not apply the solution to the lower lashes and eyelids.
Remove excess of solution using a tissue or a cotton swab. If you don't wipe off an excessive solution, side effects are likely to occur.
Dispose of the application. For the next day repeat the procedure with a new sterile application. In case you wear contact lenses, you may put them again in 15 minutes. Keep the applicators and tip of the bottle with solution away from contaminated area.
Latisse Generic weekly progress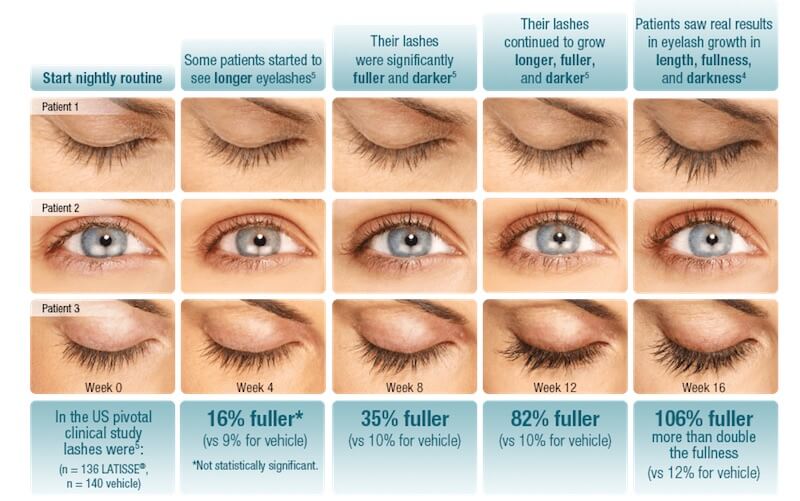 The results may vary depending on many factors such as age, eyelashes condition, and many others. According to the results of clinical studies, first visible results are achieved within 8 weeks.
1st week – 5% growth (Bimatoprost). Beginning of treatment. The results are still not visible.


4th week – 15% growth and some women start to notice first results. Their lashes become more longer.


8th week – 50% growth and women confirm their lashes are significantly fuller and darker.


12th week – 69% growth with Bimatoprost. The lashes continue to grow longer, fuller, and darker.


16th week – 78%-82% growth with Bimatoprost. Women see really great results and are fully satisfied with the results of treatment. Eyelash's fullness is more than doubled.


20th week – 82-106% growth with Bimatoprost. The growth is stabilized and maintained.


Full satisfaction is guaranteed!!!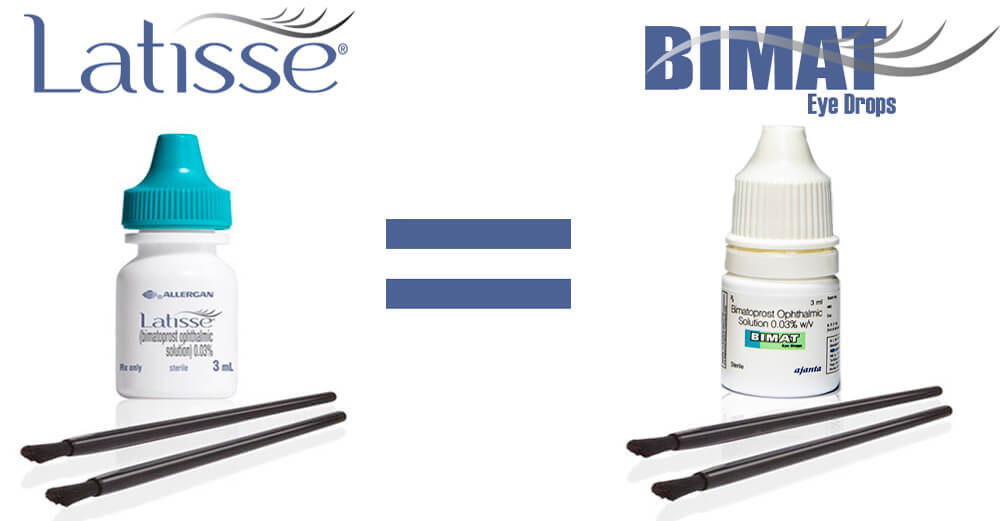 Latisse and Bimat are identical products made by two different manufacturers. They contain the same active ingredient Bimatoprost ophtalmic solution 0.03% 3ml and are used for the same purposes. Both products provide great results in eyelashes growth.
Latisse=Bimat


Same active ingredients


Same additives


Same volume


Same indications


Same results for less money



Generic Latisse brief description
Product name - Generic Latisse - Bimatoprost
Qualitative and quantitative composition -

The chemical formula of the drug is C25H37NO4. It is used as an eye drop (colorless) and available in the market as 0.3mg/ml and 0.1mg/ml concentrations, which is equivalent to 0.6mg and 0.2mg benzalkonium chloride respectively.
Action mechanism -

Generic Latisse (Bimatoprost) as an F2α structural analog similar to tafluprost and travoprost. However, it has no action on the F receptor of prostaglandin or any other recognized receptors of prostaglandin, as opposed to these drugs. It improves the eye's aqueous fluid outflow and reduces the intraocular pressure. Bimatoprost is believed to mimic the prostamides (has chemical similarity) in the human. Prostamides is linked to prostaglandin, but its action mechanism is not known. There has so far been no identification of prostamide receptor. Bimatoprost may function by uveoscleral routes and through the trabecular meshwork.
Indication -

Generic Latisse (Bimatoprost) is indicated only to adults as an ophthalmic solution (0.03% or 0.01%) to reduce Intraocular pressure and to increase the length of the eyelashes making eyelashes longer and thicker.
Mode of administration -

For cosmetic use to increase the length of the eyelash the Generic Latisse solution is applied with an applicator on the base of eyelashes evenly (on the skin). If swallowed, this cosmetic product can be hazardous.


Contraindication -

Bimatoprost should not be used during pregnancy and lactation. It is also not indicated to infants and children. Please note that the contraindications may vary depending on the formulation of the drug. Bimatoprost should only be used after careful consideration by a physician. It is not given to patients with macular edema, viral infection in the eye, iris inflammation, impaired respiratory and kidney function, and slow pulse or low blood pressure. 
The drug should be discontinued or not prescribed if any previous history of adverse effects is found against benzalkonium chloride.
Special cautions and warnings -

Sometimes medicinal substances trigger allergic reactions. If you experience any signs of an allergic reaction, tell your doctor or pharmacist immediately. Do not let the medicine to come in direct contact with the skin in any part of the body as it may trigger irritation and inflammation. If you have overdosed this medicine and have severe symptoms like breathing difficulty or fainting, seek immediate medical attention. It is harmful to swallow this drug.
Never try to increase doses without intimating your physician. If you missed any dose, do not try to compensate it by taking an additional dose. Skip the missed dose and continue having the doses as prescribed from the next dose.
Sometimes the drug causes a permanent increase in iris pigmentation. When only one eye is treated this may result in differences in appearance between the two eyes of the same person
Product interaction -

Please note that the interactions may vary depending on the drug formulation. If the active ingredient is used together with other similar substances (such as latanoprost, travoprost ) on the eye, the effect on intraocular pressure may be reduced. Otherwise, no further interactions are known.
Side effects -

The side effects depend on the concentration of the active substance. Common latisse generic  side effects include itchiness in the eyes, eyelash growth, pain in the eye, redness of the eyelid, eye irritation, darkening of the skin, hair growth, and corneal inflammation. 
Other side effects may also be seen such as swelling of the conjunctiva, nausea, iris discoloration, eyelid swelling, eyelid encrustation, dry skin, conjunctivitis, blurred vision, etc.
Several rare side effects can be seen in some individuals that may include water retention in the retina (macular edema), ocular allergy, dry eyes, darkening of the iris and eyelids, asthma and respiratory problems, and allergic dermatitis.
Celebrities who uses Latisse

Claire Danes
Victoria Beckham
Mandy Moore
Jenny McCarthy
Interesting facts - 


Latisse Generic is most popular product worldwide used to boost eyelash growth 
Claire Danes, Victoria Beckham, Mandy Moore and Jenny McCarthy are reported great results from Bimatoprost.
It is not recommended for young children (anyone under 18 years of age)
It is not an over-the-counter medicine
It should not be used while wearing contact lenses
It is not safe to drive while using Bimatoprost
The charm of your eyes depends on your eyelashes
It is your turn to try Bimat and enjoy your natural eyelashes. Your wish comes true with Latisse generic.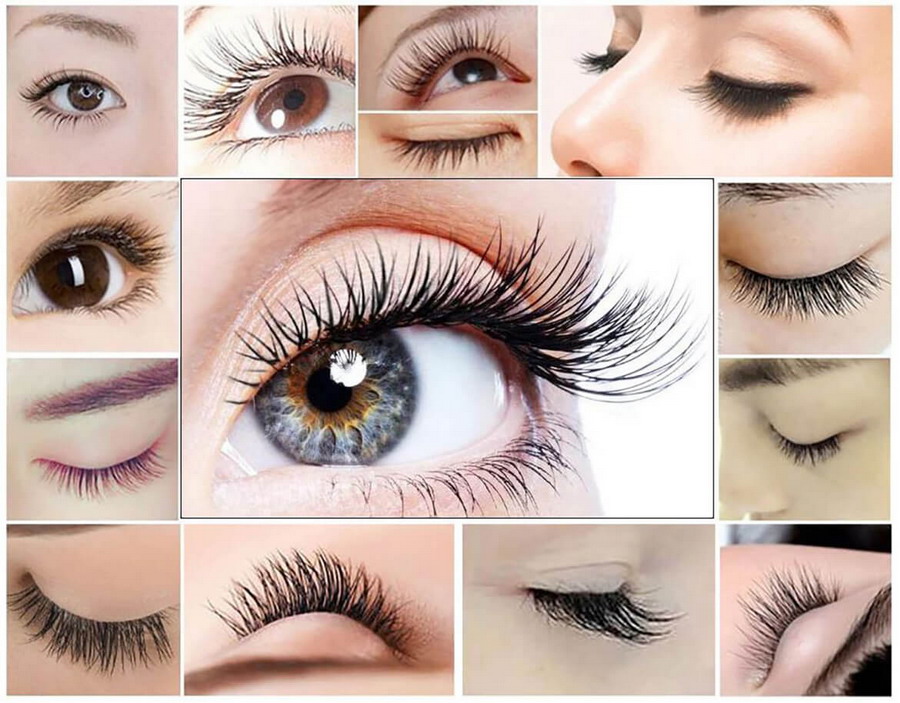 We guarantee that you won't be disappointed. Just give a try!

100% Satisfaction Guarantee or Money Back!
Generic Latisse Real Shots